Badminton
The Mill Works has 6 badminton courts. We offer times for pick-up play with others, drop-in play with your own group, and classes for youth and adult players.
To comply with our safety policies during this time, we are offering drop-in hours by reservation ONLY.
Summer Camp
Join coach Andy for summer camp all of August. Camps run from 2:00 pm to 4:30 pm daily for $70/day. Sign up for three days and receive a $30 discount.
Mondays, Wednesdays & Fridays
August 3rd – August 28th
2:00 pm to 4:30 pm
$70/day or $180/3 days
Youth Badminton Instruction
Join Olympic badminton coach Andy Chong at The Mill Works to play the second-most popular sport in the world, badminton! Coach Andy delivers top quality training, whether your goal is to be a recreational player or a highly competitive player.
Players will be placed in their appropriate levels:
Beginners will learn the fundamentals of Badminton including technical skills, footwork, the rules of the game, and etiquette.
Advanced and intermediate players will improve their footwork and offensive/defensive skill, while increasing confidence with competitive game play. Players develop singles and doubles strategies to gain a competitive edge.
Players can compete in tournaments along the East Coast, throughout the U.S., and internationally.
Sessions are available Tuesday, Saturday and Sunday through Spring 2019
Signups for spring session begin 2/28/2019.
Questions? Email Andy directly at andy.ac.academy@gmail.com
Drop-In Schedule / Court Rentals
Drop-In Schedule:
We are offering drop-in hours by reservation only.  All members must use the sign-up link below to reserve a time.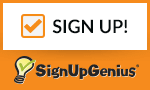 Badminton Only Membership:
Special membership rate available for for unlimited badminton drop-ins. Visit our Memberships page, call Elizabeth at 978-692-8222 for details. or email us at info@millworkswestford.com
Court Rentals
Our badminton courts are available to rent!  Email sports@millworkswestford.com or call Jaryd at 978-692-8222 to ask about our rates.
Instructor Bio – Andy Chong
Andy Chong is a head coach for the U.S. National Team. Andy has ranked #1 in mixed doubles, men's doubles and men's singles in the U.S., and as high as #22 in the world. In 2001 he was the U.S. Olympic Junior Badminton National Coach, and was awarded the 2009 and 2011 U.S. Olympic / U.S.A.B. National Coach of the Year award. As a level 4 High Performance Coach, Andy travels across the country to certify coaches in this rapidly growing sport. Andy has just returned for the Youth Olympics in Argentina, where he was the badminton coach for Team U.S. They made it to the quarter finals, beating out the #4 player in the world.